LARGEST COMMERCIAL SOUND STAGE SOUTH OF L.A. COUNTY

STUDIO 760 SPECIFICATIONS
STUDIO DETAILS
3 wall CYC (50 x 45 x 20)
16' high
19' to grid
Soundproofed
Climate controlled
1200 amps
Distro
Dimmer pack
Fisher Dolly & Lighting & Grip
Installed space lights
14' roll-up door
Dressing rooms
Vanity area
Client lounge
Free parking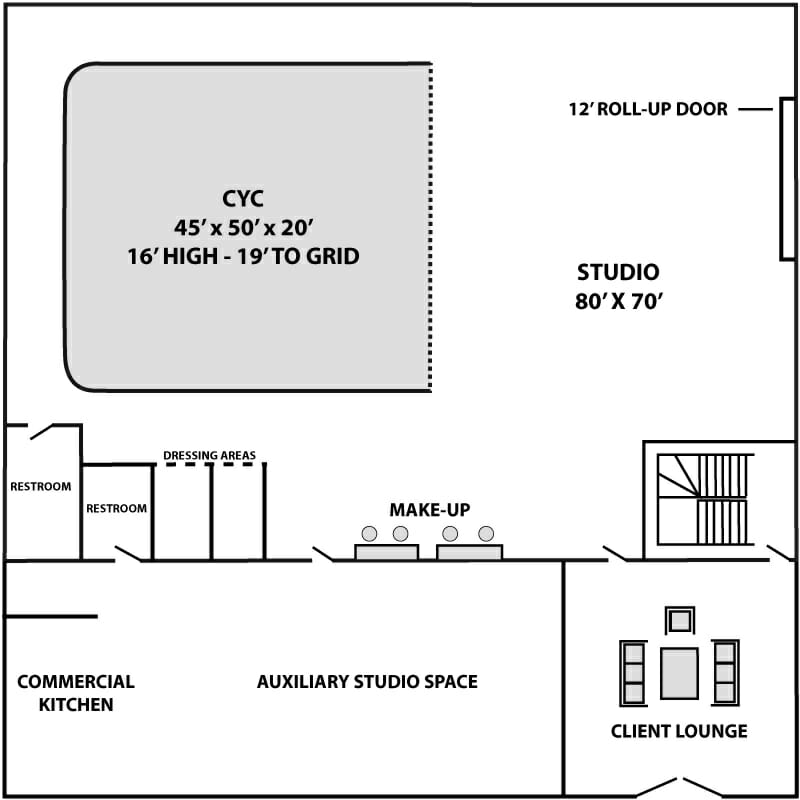 COME TO BEAUTIFUL NORTH COUNTY FOR YOUR NEXT PROJECT OR EVENT
STUDIO 760 is easily accessible from Los Angeles, Orange, Riverside and San Diego counties. And, we're only five minutes from McClellan-Palomar Airport.
Need any help with your shoot? Our staff is friendly and we're experts in all facets of video and film production and still photography. How can we help you today?
Competitive half-day, full-day and multiple-day rates
Studio 760 rentals include complimentary internet, parking, tables and chairs.
Call 760.230.1758 today with any questions or to book.